Le visuel de la boîte n'est pas le bon

Il y a eu 3 jeux Batman sur CPC :
-
un jeu d'aventure en 3D isométrique
style Crafton & Junk, où il fallait reconstituer la Batmobile dans une Batcave piégée par le Riddler ;
-un jeu d'aventure façon arcade en deux parties adapté de la série télé des années 60 :
Batman the Caped Crusader
(d'ailleurs, le choix de mon pseudo vient de ce jeu plus que du comics

). Mon préféré.
-
l'adaptation du film
:
Mes parents m'avaient acheté le jeu à l'époque : seulement 5 niveaux mais extrêmement durs.
Je n'ai jamais pu aller au-delà du second niveau (conduite de la Batmobile dans les rues de Gotham où chaque collision faisait perdre de l'énergie puis une vie (3 vies en tout, aucun bonus).
Heureusement que je connaissais le code pour tricher (ED 209

).
Avec le jeu était offert un badge Batman : je dois encore l'avoir

Batman :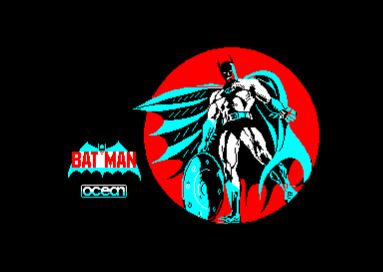 Source : http://www.jenesuis.net/critiques/cpc/batman
Batman the Caped crusader :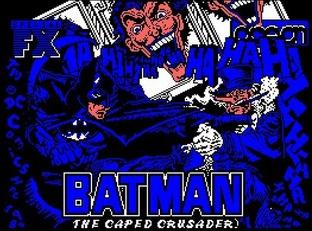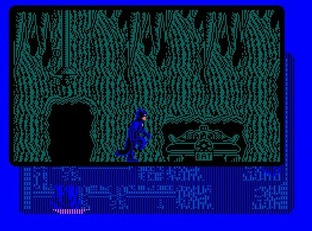 Source :
http://www.jeuxvideo.com/jeux/amstrad-cpc/00023648-batman-the-caped-crusader.htm
Batman the movie :
Il y avait même un Joystick à l'éffigie de Batman vendu à part.
Un véritable engin de torture !